Akashic Records for Other
Learn how to access the Akashic Records of human & non-human energy
Introductory Course for the Akashic Records Intensive
Your second step in the Akashic Records is to learn to open the Akashic Records for Other …
By Other I mean any flow of energy which is not you.
Of course, this includes other people. This also includes the infinite nature of non-human energy from pets and houses to mountains, angels, and much more.
While opening the Akashic Records for yourself is more complex than opening for Other, there is a depth here that is incredible and beyond anything you might imagine until you take this step to learn.
When you learn to open your Akashic Records, you open the door to learning to trust yourself to access your truth.
When you learn to open the Akashic Records for Other, you open the door to explore your self worth and your capacity for deep, personal work for yourself and as witness for others.
To accomplish this role as witness, in this course, you learn the Agreements which create an ethical framework for your journey as an Akashic Record Reader. You learn to hold sacred space and to speak truth.
While most students don't seek a professional path, all students agree to only open for Other in workshops and classes until their studies are finished and they have completed the Clarity Protocol (provided at the end of the course).
You will learn the new opening process and Blessing for Other and have the opportunity to participate for as long as you'd like in these monthly workshops:
As an Intensive student you are welcome at all these workshops for as often as you'd like to attend and as long as you are a student. The Student Archive has recordings of all of these workshops and are available for students unable to attend in person. Outside of the Akashic Records Intensive, there is a per-person charge for attending Q&A, Explore Your Life, and Connection Workshop.
The online course material is organized into sixteen weeks with 3 to 4 lessons each week. Most student take three to four months to complete the course.
In this course, you will . . .
Witness the wide range of expressions and journeys that souls take throughout life, giving you an expanded understanding of topics such as soul purpose, the Akashic Records, healing, and more.

Explore the process of offering Akashic Record Readings, with step-by-step guidance on everything from preparing clients to responding to information in the moment.

Understand what clarity and truth mean during an Akashic Record Reading and learn how to be an accurate, effective, and compassionate guide for a range of clients.

Through reading for Others, deeply understand, confront, and heal challenges you face in your own life and identify opportunities for growth and positive change.

Discover how to follow your curiosity in the Records, using the Other process to take deep dives into topics to feed your soul, light up your mind, and help you live a better life.
Integrate the Akashic Records into your relationship with the divine, developing one-on-one connections with divine forces and learning how to more effectively ask for assistance, guidance, and love.
Expand your perceptions of what is possible and your ability to navigate the most complex and engaging topics within the Records.
You read, you learn, you practice, you expand.
Simple. Deep. Powerful.
Learning to open for Other completes the circle within the Akashic Records and prepares you for advanced studies.
---
Included Lessons by Week:
This is the organization of the online course materials which you work through at your own pace. Plus each month you attend Explore Your Life and Connection Workshops.
Lesson One: Self Review
Lesson Two: Worthiness
Lesson Three: Agreements
Lesson Four: Blessing
Lesson Five: Process
Week One:
Lesson Six: Role of the Reader
Lesson Seven: As Witness
Lesson Eight: Integrity
Week Two:
Lesson Nine: Biography Readings
Lesson Ten: Resilience and Strength
Lesson Eleven: As Speaker of the Truth
Week Three:
Lesson Twelve: As Holder of Sacred Space
Lesson Thirteen: What is Presence as an Akashic Record Reader?
Lesson Fourteen: Crawl: Focus
Week Four:
Lesson Fifteen: Reading with Mother Earth
Lesson Sixteen: What is Confidentiality within Our Agreements?
Lesson Seventeen: Walk: Concentration
Week Five:
Lesson Eighteen: Protocol for Opening for Non-Human Energy
Lesson Nineteen: Object Reading
Lesson Twenty: Run: Absorption
Week Six:
Lesson Twenty-One: Reading for Living Structures
Lesson Twenty-Two: Coherence
Week Seven:
Lesson Twenty-Three: Reading for Animals
Lesson Twenty-Four: Resistance
Lesson Twenty-Five: Penalty
Week Eight:
Lesson Twenty-Six: Animal Kingdom
Lesson Twenty-Seven: The Unexpected
Week Nine:
Lesson Twenty-Eight: Plant Kingdom
Lesson Twenty-Nine: Letting Go of Labels
Week Ten:
Lesson Thirty: Mineral Kingdom
Lesson Thirty-One: Static and Dynamic
Week Eleven:
Lesson Thirty-Two: Landforms and Forces
Lesson Thirty-Three: Threshold and Boundary
Week Twelve:
Lesson Thirty-Four: Divine Timing
Lesson Thirty-Five: Sacred Sites
Week Thirteen:
Lesson Thirty-Six: Opening Dialogue
Lesson Thirty-Seven: Resistance, Part Two
Lesson Thirty-Eight: Vulnerability
Week Fourteen:
Lesson Thirty-Nine: Closing Dialogue
Lesson Forty: The Unanswerable Question
Lesson Forty-One: Resonance
Week Fifteen:
Lesson Forty-Two: Perfect Action
Lesson Forty-Three: Client Information Sheet
Week Sixteen:
Final Inventory & Assessment
---
What's Included in this Course:
Free, Unlimited Workshop Participation
As long as you are an Akashic Records Intensive Student, you may participate in all the monthly workshops I schedule as often as you chose, including:
Akashic Records Masterclass
Akashic Records Masterclass is my best-selling book. Containing six books, this is the go-to for your Akashic Records studies.
Students in this intensive receive a free, digital copy, downloadable as PDF, Kindle, or EPUB..
75% Discount on the One-on-One Intensive
Many students like to have one-on-one time with me to process their personal learning and growth while a student. Frequent sessions can be good for accountability, a confidential ear, or the welcome of a frequent Reading with me. Receive a 75% discount when you add the One-on-One Intensive to your Akashic Records Intensive.
International Community of Students
I am blessed to have an amazing group of students from around the world. We are all serious about learning and love to laugh and enjoy life.
Akashic Records Archive
On Substack I provide a huge repository of information to understand, connect, and expand your practice as you explore your path. Akashic Records Intensive students receive a paid subscription at no charge giving you access to everything in the Akashic Records Archive.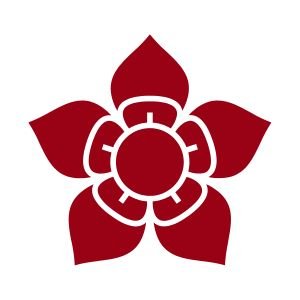 Free 15-minute Check-ins
Sometimes you just need a little adjustment or have a quick question for me. Schedule a 15-minute check-in and we'll get you moving.
Life-time Access to Course Material
When you complete four months of the Akashic Records Intensive, all courses you have entered and have completed at least 50% of the course remain available to you without limit.
---
I am re-watching the first lesson in our advanced course and this thought just came to me and I want to share it with you:

You hold the keys to the Universe and I want to thank you for unlocking these doors for me.

Before you, I didn't even know these doors existed.

Now, as I step through these doors, the potential of my Universe is unfolding and I am full of wonder, awe, and happiness!

SL, Ohio
REGISTRATION
Akashic Records For Other is available in two formats:
Single Course Purchase
A single course purchase to be completed in four months and includes six monthly events across four months.
The included events are How to Open for You, Explore Your Life, and Connection Workshops.
To make a single course purchase, please use the register button below.
Akashic Records Intensive Course
As a no-charge course usually completed in four months for registered Akashic Records Intensive Students with unlimited monthly events.
To join as a registered Akashic Records Intensive Student, please first apply to this intensive:
Akashic Records for Other
Single Course Pricing
I endeavor to offer my courses with a pricing schedule which works no matter where you are located around the world, across all income levels, and without accessibility limitations.
The suggested, standard fee for this course is $599.
You choose the price you pay in a range between $240-$850 in a one time payment or between $60 to $250 in 4 monthly payments — just change the price amount on the checkout page.
Standard
$599
or $150 x 4 months
Supporter
$750
or $188 x 4 months
Community
$450
or $113 x 4 months


Global
$240
or $60 x 4 months