Ready to elevate the path of your business?
Looking for a solid strategy for expansion?
If you are a business owner or a leader in your business, the Akashic Records can contribute clarity, vision, and actionable forward steps to help your prepare your business for its best future.
How can an Akashic Record Reading make a difference for your business?
In a Business Akashic Record Reading, we bring together the understanding you have about you and your business with the wisdom and big-picture knowing of the Akashic Records.
I don't just open your Akashic Records — I also open and work directly with the Records of your business.
And no matter the phase of your business, the Reading explores from two directions.
We Include A Five-Point Analysis
Identify the potential of your business and you as its owner
Evaluate the people, products, and practices
Release whatever needs to go for your business to operate most effectively
Transform your perspective to transform your business
Define success and strategize actionable steps for your visionary path forward.
Here we examine and understand the information and guidance which comes through the Akashic Records' analysis of your business
We Deal With Your Questions
You know your business
You know what you'd like your business to do
But, you aren't sure what's holding everything up
With this direction we take care of the acute challenges first.
Based on your intention and the phase of your business, we find the right direction for you.
Depending on your intention, each Reading responds in the moment to integrate your questions with the personalized view of the analysis points.
The Business Akashic Record Reading is flexible to respond to your situation and the needs of your business.
At the same time, there is no limit to the possibility which comes through and the actionable steps provided to take you past both limitation and challenge.
Three Possible Connections
with the Akashic Records for Your Business
Business Akashic Record Reading
This is the initial business reading which can meet your needs whether you are a business owner or an executive leader, in start-up mode, already on your way, or looking to develop an exit strategy.
The Reading is based on your questions and concerns
Includes a five-point analysis process to give you a big-picture view of your business
Together we define success and strategize actionable steps for your visionary path forward.
---
Quick Response
A Quick-Response Reading is for the emergency, the immediate need, the I-haven't-a-clue moment when you need a quick view into solution now (or maybe yesterday).
Thirty minutes to an answer and an action plan. Lemons become golden goodness!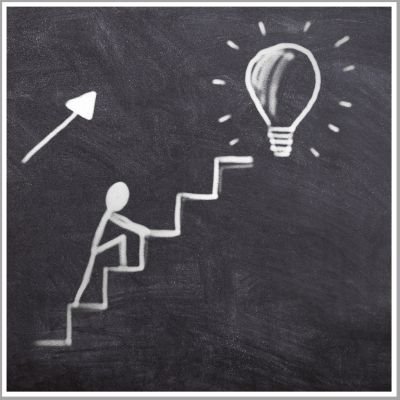 ---
Akashic Future
When you are ready to deep dive.
Push beyond.
Challenge your vision . . .
Then you are ready to take Akashic Future to the next level of executive engagement.
Akashic Future is visionary insight for futuristic leaders in business and social progress
---
Who Can Benefit from a Business Akashic Record Reading?
Mostly I work with business owners. And I can also work within anyone responsible for any aspect of a business including C-suite leaders, strategists and marketers, tech managers, and anyone with a business-oriented challenge.
Start-ups
From proving the model to outlining the initial strategy, the Akashic Records can assist you to clarify and demystify the beginnings of your business.
Already Established:
Whether you need to let go of baggage or re-invent your wheel, a Reading can get to the heart of resistance and challenge and point the direction toward a leaner, cleaner, more successful business.
Pressure Points:
Every business hits bumps. Every business needs periodic assessment and sometimes quick response. Whether your computer network is down without apparent reason, you got troubles over who to hire or fire, or you question the new marketing strategy, let's quickly address the issue, uncover the trouble, and find specific action steps to take now.
Exit Point:
If you are looking to let go of your leadership or ownership position, the Akashic Records can help you devise an exit strategy based on your intention and desire.
How can an Akashic Mystic Benefit Your Business?
I am a futurist both by nature and within the Akashic Records and have worked with thousands of business across many industry sectors..
With this future-orientation, I am amazing at the vision needed to see the unseen and identify the unknown. Because I live outside the box, I can see where you're boxed in and how to get you out.
My spiritual side envisions the potential and my physical awareness defines a realistic strategy. Apply all of this to a business and you get a powerful perspective you won't find anywhere else.
United, your business is empowered to reach its pinnacle of success.
---
I have been working with business leaders, social pioneers, creative geniuses, and future-forward entrepreneurs from around the world for over 20 years.
Here are some of the challenges I have met within Readings for these awesome leaders:
A simple step to avoid what seemed like a destructive, expensive lawsuit.
Restoration of a broken computer network by finding the break within the Akashic Records of the network.
A series of steps, both personal and professional, to grow a business from a million to $10 million a year in three years.
Assessment of job candidates to assemble and expand the best team for a hugely successful business.
Definition of story arc and the main characters for a best-selling romance.
Restraint necessary to avoid a hefty government fine.
Identification of computer network sabotage and responsible employees.
Release of personal blocks holding back business success.
Investigation of a cold case within the Akashic Records to find missing funds.
Development of new services and associated marketing steps for multi-million dollar business.
Akashic Records research in an industry sector for potential paths of development.
Suggestions to re-work the story line of what became a best-selling sci-fi fantasy.
Finding and assessing a safe path around ransomware.
Development of branding tag lines, best colors, and logo designs for multiple businesses.
I provide deep insight today to ignite your vision for tomorrow.
Book Now
Business Akashic Record Readings
If you aren't sure where to begin, schedule a Business Akashic Record Reading.
I can make recommendations for going forward.