What Folks Are Saying!
Thoughts, comments, and suggestions from clients and students over the years.
I have been a student of Cheryl for over 2 years.
I am so grateful to have found such an amazing, insightful and inspiring teacher.
Cheryl does not merely teach but, she empowers you to seek the truth for who you are alongside finding, seeking those parts of you, hidden for whatever reason and assist you in the unification of self and releasing the fear of life that has been orchestrated. I can truly say that I have found Me and I continue to find and see me on the ever changing continuum of existence.
She creates that precious place and feeling of safety to explore the depth of your being, no blame, shame, judgement, or expectations working at your own pace. Her authentic, open heart gave me the courage to look, see, feel and investigate the deepest parts of me giving me tools and the confidence (even when it is not felt) to look at, recognise and question my fear and resistance to change, challenges and circumstances, and move beyond into believing, feeling and knowing possibilities of Me.
She not only assists us in finding all of who we are but creates the safe space to explore who you are and learn to develop trust of the self for the self by the self and finding my own truth.
Cheryl's support, compassion and holding space when challenges arise on this journey of life is beyond exemplary.
I cannot put into words all the gratitude, admiration (and there is so much more I could say) I have for Cheryl.
I am so grateful and privileged to have found such an authentic teacher, guide and Friend.
— Brenda, UK
Studying in the Akashic Records with Cheryl as my guide has been a gift.
It has been an empowering journey of personal discovery.
The breadth and depth Cheryl brings to her workshops and classes is unlike anything else I have attended.
I always leave class inspired and wanting more.
— Ally, Massachusetts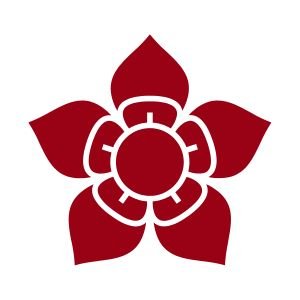 I am re-watching the first lesson in our Level Three course and this thought just came to me and I want to share it with you:
You hold the keys to the Universe and I want to thank you for unlocking these doors for me.
Before you, I didn't even know these doors existed.
Now, as I step through these doors, the potential of my Universe is unfolding and I am full of wonder, awe, and happiness!
— Stephanie, Ohio
Cheryl Marlene is the world's leading teacher, author, and thought leader on the Akashic Records.
A reading with her was transformative; her courses changed my understanding of possibility.
If you're ready to deep dive into the Records and want to be challenged, supported, and educated, choose this path.
She's the best at what she does, at truly every level.
— Liz, Massachusetts
I am grateful that I have had Cheryl in my life for the past 2 years.
Her energy and insight have been a positive influence for me during some dark times.
She has helped me to focus on finding the light in every situation, believing in my own capabilities and has been a source of positive energy at a much needed time in my life.
I look forward to learning more from her each time we interact and feel blessed that our paths have crossed.
I would highly recommend that anyone spend some time with her and it won't take long to determine just how much of a positive influence she is and that she practices what she teaches.
— Jim, Arizona
I give Cheryl my highest recommendation!
I'd say that working with her is like having decades of therapy, rolled into a single session. Sometimes, it feels like a therapy session and exorcism all in one (in the best way, haha)!
But seriously, I began as her client and quickly became her student.
She'll show you that there's more to the universe than you imagined or dared to hope. She'll teach you how to access it on your own, while providing you with the hands-on guidance needed to navigate the Akashic Records confidently (which I've found invaluable and truly believe is essential to learning this craft). And she'll continue to be there, guiding you and helping you move through those experiences as a mentor, guide and friend.
Most of all, she'll do everything with an integrity, humor and grace that makes every interaction a delight. Get a reading, take a class, buy a book – your life will be so much richer for it.
E.H., Boston, MA
During these challenging times, of "essential and non-essential work" one is confronted with what truly is essential.
The work that Cheryl is providing during these times is, with out any doubt, essential. Times are challenging, our world is shifting rapidly, and nothing is as it appears on the surface.
Cheryl, time and again succeeds in providing a piercing perspective, in a language of truth that arrives at the heart of your situation.
I've been working with Cheryl now for 4 years and every experience offers invaluable wisdom for what I'm presently confronting.
Clare, Delaware
Studying with Cheryl is really a great opportunity!
With every reading I get more and more confident in myself and feel more comfortable working with people whom I have never seen.
It is not possible to go on developing as a reader without having this experience.
Thank you for doing this!
RI, Bulgaria
In early 2010, I discovered Edgar Cayce and his use of what was called the Akashic Records. I spent almost an entire month reading and searching the transcribed archives of his readings to learn more about the Akashic Records. I was completely fascinated by his readings and work with the Akashic Records, yet I also realized that he had passed away in 1945.
I found Cheryl's website and book and I was able to read portions of her book on Amazon. I wanted an Akashic Record reading and I figured this was the way I was going to do it. Before having an Akashic Record reading with Cheryl, I had never done anything remotely close to this.
Five minutes into the reading I knew the information was coming from a higher place. How did she know these things? I hadn't told her any of this. Why did everything make so much sense? She knew little about me. Why did I feel completely different at the end of the reading?
That reading changed my life. I was able to let go of things that I had held onto for no reason after that reading. I now understood why things had happened to me in my life. I also understood my relationships with people in my life much better. The best part of all was I could now see my path.
I have since learned to open my own Akashic Records through Cheryl's Sage Path I class. I have also attended Sage Path II and I can open up other people's Akashic Records just like Cheryl. I am now able to give others the same experience in the Akashic Records that I had during my first reading.
AE, Scottsdale, AZ
I have learned to trust and to trust explicitly.
The knowledge that has sprung forth and shared with me has had the benefit of initiating profound changes in my structure, core, and the essence of who I am.
I have learned and trusted in the truth that has come from the Records.
My willingness to let go of old barriers in my thinking, looking at the true picture of what has happened and derailed in my life has been a boon.
Not only am I happier and healthier, mentally and spiritually, but I have allowed myself to open the gates of new possibility in my life, with less fear and trepidation.
This is because I was in awe at the richness of the material and knowledge that came from Cheryl.
I wish to embrace the honor of being able to explore and describe with the same richness and quality. This will come with practice and belief in myself.
Kathryn, Gig Harbor, WA
The first time I spoke with Cheryl I felt like reconnecting with a soul-sister.
The energy between us was just beautiful and what touched me most was this joy and love that flowed out of her being.
The reading sessions I had with her always rebalanced my energy and helped me see the truth and wisdom that only can come from Source.
Cheryl has this magical ease to convey the Knowing in the most beautiful, elegant possible way.
Her high sense of integrity is always leading in every reading session she conducts, an extremely humbling experience.
I am grateful our paths have crossed in this lifetime.
NH, Dubai
Cheryl's work has been transformational for me. When I am in a session with her, I feel an energetic shift in my body and in the room. I know my guides are communicating with me, through her, and I receive insights that I wouldn't have been able to get on my own.
Cheryl is intelligent, well-read and knowledgeable on a variety of subjects. She is also very well-spoken and is clear in her descriptions of what she is seeing and hearing—the ideas that my guides wish for her to convey.
Cheryl's guidance in reading my Akashic Records has helped me navigate through matters of my health, career, family and friends with more efficiency and grace. I genuinely like and TRUST her and I recommend her services often!
Julie, Oregon
Dear Cheryl, I just wanted to tell you how thankful I am that you crossed my path!
You came into my thoughts, as I am preparing breakfast and processing, recapping, and integrating the journey it has been up to this point.
I feel this is part of my prepping for my public declaration, I am in digestion stage :-))
I wishing you were here, so the best way to make that happen, without having to drive in rain to go to Portland or without taking much of your plans and time, was to tell you how much I appreciate and love you: TONS!!
Thank you for all you do, you are a blessing!
C. R., Eugene, OR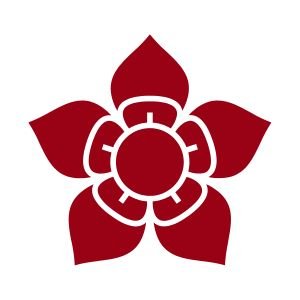 Cheryl Marlene has a special gift of leading one to their gateway. Entering the gateway to your true self is up to each individual.
However, seeing it requires the support and patience of a teacher.
It is crucial in one's awakening that they have a teacher/mentor whose core foundation is built on absolute integrity and authenticity for themselves and their students allowing each individual to grow on their own while mentoring from the heart.
This is what Cheryl's courses has done for me.
It allowed me to stand on my own truth.
Yet at the same time, be part of an intimate community of students that feels truthful and safe due to the core foundations of its teacher.
Thank you, Cheryl.
V. C., CA
Cheryl, I think that one of your many strengths is "being there" for your client, beyond your extraordinary ability to verbalize the information in a crystallized and focused manner.
For me, an Akashic Records Reading is an adventure — like taking a trip abroad — you know you're going to have an adventure but you do not know what shape or form it will take, and boy, are you in for big surprises.
The most important essence of a Reading, for me, is recognizing your own true nature, and this knowing activates transformation of the self. (You are That.)
I. W., Israel
Cheryl's writings and teachings about the dynamic, energetic view of the Akashic records are profound.
What was a revelation in the Level One workshop, however, was how little time she spent on the theory as much of this is contained in her excellent books, but how she guided us gracefully right into the work so that, before I had time to wonder if I could do it or worry that I would "get it right", I was already doing it!
We practiced going in and out of our own Records in various ways and with some probing questions suggested to us so that, by the end, I didn't just have a good conceptual grasp of the ideas, but confidence that I could access my Records at will.
I received much useful guidance from the different perspective of the records, both in the workshop and in the follow up exercises over the next few months, together with answers to questions which had previously eluded me.
I thoroughly recommend this workshop to anyone wishing to enhance their spiritual practice with a deep and reliable connection to the guides of their soul's Akashic Records.
MM
I found so much value in asking my personal questions and receiving answers that truly and profoundly transformed my experience for the better, and I was also very pleased to be able to share this process with a circle of others.
I felt a kinship that I was not expecting and I feel honored to have been a part of such a gathering.
I learned that the lessons that each of us are here to learn can benefit the Souls that we come into contact with, and that is such a wonderful feeling to share.
N. S., Washington
I must admit I've been chewing on it pretty hard
on I all I learned in my Reading —
consistently still stripping down all the protective layers
I've been piling on myself all these years.
Thank you for showing me how to release myself!
Shaina, N.C.
Thank you for the Initiation last Friday.
It was a great experience!
Very easy to understand step by step instructions and you create a very nice atmosphere, relaxed and joyful but serious at the same time.
I enjoyed it very much.
PW, Thailand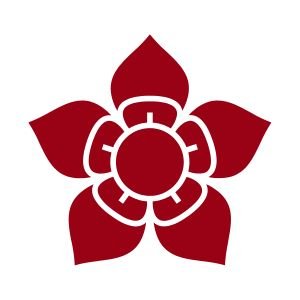 In Level Two, I found myself.
The true self that was hidden under all the mess that I thought I was me.
This workshop has given me so much more than that — it has opened up a new and better world for me.
While I was thinking about this I thought where would I be right now if I had not taken this workshop?
Most likely still be at a job I hated, having no hope for the future, not speaking up for what I believe or myself. Hating myself (yes I did before this all started for me)
Probably still thinking everything negative that happened was because of something I did. I could go on and on here, but I think you see where I am going with this.
This workshop has given me a new life — WOW!! I believe that everyone should have the chance to see for themselves who they really are.
In my own opinion there is not a person out there who is able to teach this as well as you or that has more knowledge about the records.
I get that you truly care about your students.
CO
I just wanted to thank you for everything today.
I know that was a big reading for both of us.
I had a feeling it was going to be.
Everything you said resonated with me.
I'm sure as the reader sometimes you are afraid to even repeat what comes to you for fear the person will reject it.
I want you to know that it felt like you set my soul free today.
Everything you said makes sense for what I know about myself and how I have felt my whole life.
D. A., Oregon
How can I ever thank you enough for your part in bringing me to the Akashic Records?
My life has taken on such a quality of sweetness . . . and most of all a trust in my own self that nothing else in my life thus far has been able to give me.
In case you have forgotten how important your work is on the planet, know that even if only ONE person (me) experiences such deep changes in her life, it will have been more than worth it.
R. K., Oregon
I got so much from participating in Level Two.
The fact that you can open the records of anything like animals, businesses, the earth etc amazes me!
The profound healing I received from the records is another benefit and I am excited to practice more of this with potential clients.
Plus having a nice group of people who we can do swaps with when needed in the future 🙂
Cheryl, you are an amazing teacher!
I feel that you ask questions on a much deeper, soul level and I haven't found anyone doing this kind of work.
You are so humble, down to earth, very understanding, supportive and just so easy going!
I am so happy I got guided to you.
MO, Dubai
I had an hour's general reading. I was nervous before the call but the minute Cheryl said hello I relaxed.
A truly gifted and talented lady, I loved my reading and felt completely happy to open up and get the questions I wanted answered.
I knew the answers were coming from a higher source as there were so many things that were said that Cheryl couldn't have possibly have known and everything was spot on.
Great energy, great guidance and a lovely humour that suited me down to the ground, it was as if she had known me for years and we were the greatest of friends.
I will be back for another reading and have recommended you too many.
So if your reading this just do it, don't hesitate and enjoy.
EB
I googled Akashic Record Reading and found a connection with Cheryl's site.
I liked the smile on your face.
I saw your sparkle!!
After having one session with you, I knew you were the true thing.
You were a gift from God to help me get over my hurdles that are holding me back in being the true Me and by showing me how to heal.
S. H., Canada
Really liked your opening message, it was really apropos for my life right now.
It was nice to have, like you said, a group of friends around a table talking about important questions.
It was a really nice feeling.
LH, Hawaii
As my practice as a reader deepens,
I find myself more able to trust the flow of information from the Records and
trust myself to handle with grace whatever challenges I am given in the process.
This is allowing me to settle and trust myself more in dealing with whatever I encounter in my life.
MM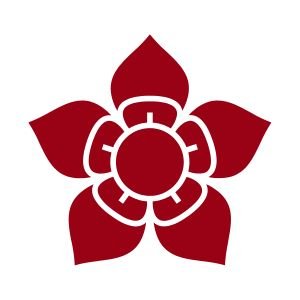 My experience with the Sage Path Intensive has been nothing short of amazing.
Learning to open my Akashic Records and those of another has been a life changing experience.
The monthly directed study with Cheryl really helped me uncover, release and heal issues I've been struggling with for over 50 years.
The Sage Path Intensive has helped me reconnect to my real self.
CS, Virginia
I enjoyed the forum of being in a circle of fellow soul-journeyers.
I learn so much from others readings and I hope that I can contribute to other's well being in a similar fashion.
Every time I participate in Soul Messages my life seems to undergo a shift in varying degrees of significance and profundity.
I am in awe of the wisdom with which Cheryl conducts these forays into the Akashic Records.
Thank you!
N. S., Thailand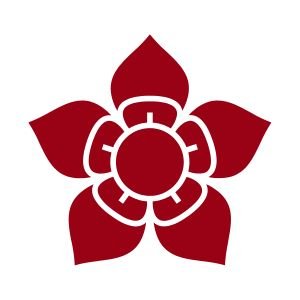 My Sage Path 200 experience was an extremely successful one.
Cheryl is a great teacher and knows how to bring out the best in everyone.
She is always there to support the process of every student, spots the blockages if any and helps releasing them.
I see the workshops as a solid platform where students can create a virtual bonding of trust and support with each others and build up their learning process.
All the work we had to do on the workshop day and the assignments post the workshop was carefully chosen by Cheryl in order for us to experience the most of it and cover every single area on the course.
Slowly but surely I saw my awareness expanding and my knowledge increasing as well as my confidence in being part of that unique space of knowing.
I witnessed my own progress and shifts on that amazing journey.
I would not change a thing related to the course, the way it is prepared and implemented. For me it was a complete experience.
Thank you Cheryl for being such a great master.
NM