One-on-One Intensive
A Series of One-on-One Sessions with Cheryl
To go below the surface of your life into the sticky bits holding you back from your awesome life!
Feel the need for focus, support, and a guiding light to do your personal work?
There are so many reasons to seek support and guidance:
As you become aware. When you get stuck. When you know something is off.
When you're in transition. When you feel called to be intentional about you and the direction of your life.
If you have questions. If you are ready to let go of pointless patterns and irritating habits.
If you are dissatisfied with a relationship or the stall in your career or business.
When trusting yourself is challenging. When you know you need to pivot to get through the crossroads.
When you are ready to bring your dreams to life. When you want nothing more than to challenge yourself to live your best life.
When the time is now to get straight, let go, and move forward as the amazing person you are and can become.
When you know a huge giant step won't solve your worry or your fears or your disappointment in yourself.
When it's time to land the dream job or launch your new business.
Time to get the kids going in the same direction or figure out empty-nest life.
Ultimately, when you want to move beyond the surface and get to the deeper layers of life, this is the truth you come to:
Now is time for you get focused and do the necessary personal work to move forward!
---
What is the One-on-One Intensive?
Wherever you are in your life, next steps happen through your effort, your self-belief, and your ability to trust you.
The hardest part is seeing the habits and patterns which burden your effort.
You are like a beautiful, complex jigsaw puzzle — beautiful to experience, complicated to assemble.
My One-on-One Intensive is geared to assist you in finding the missing pieces and supporting your process of discovery and assembly.
Consisting of a series of one-on-one sessions with me, in each session you bring your questions and concerns. I open your Akashic Records for response and input, for exploration into whatever is holding you back, and for suggested next steps.
Across the series of sessions we will assess the typical holdbacks: outdated habits and patterns, the presence and effects of residual trauma, roadblocks on all levels, and the insidious shadow of fear.
All levels includes body, mind, heart, and soul, this life or beyond, multi-dimensional or inter-dimensional, ancestral and multi-generational.
We will also utilize the Five Questions To Do Your Work which address imbalance, dissonance, or misalignment along with the release of associated fear with insight to your truth now and possible next steps.
I have a general outline I follow depending on the length and number of sessions you pick for your Intensive. However, everyone has their own path so I adapt in response to your intention and the guidance you receive from you Akashic Records.
Plus, we can also focus your Intensive on specific personal intention: how to move through divorce or other life challenges. How to grow your business, clarify the arc and the characters in the book your writing. How to let go of a specific fear. How to move beyond co-dependence. How to believe in yourself and your intrinsic worth. The possibilities are unlimited.
---
What will make this Intensive successful for Me?
The success of the Intensive depends on you.
It's tough getting your act together. It's not easy to get clear and let go of what worked yesterday but no longer does today.
You gotta take responsibility and let go of the expectations and stories and sticky bits which no longer serve you.
For me it's been about being willing to deal with the real, the raw, and the tough. What I found is these three show up to help us find what's true, what's present, and what's worthy within us.
Remember, you are that which you seek. What you are looking for outside of yourself, you will find within.
The Intensive guides your journey as you explore the deeper layers of your life, finding the pieces, and realizing you are an amazing whole person ready to live life fully. With trust, truth, and joyful passion for the amazing person you are!
When you do your work, the deep road of life opens to you, leaving expectation and fear behind.
Life becomes a journey into the amazing mystery within and around always.
---
What is included in the One-on-One Intensive?
This Intensive is an open door to ALL of my Akashic Records courses and monthly workshops with personalized support from me as you study, learn, and advance.
A Series of One-on-One Sessions with Cheryl
Instead of disconnected sessions here and there, the Intensive brings focus to your life and personal work and shines a light on what needs to be addressed and released so you can clear your life of current challenge, figure out next steps, and accomplish your goals.
The sessions are either 30 minutes or 60 minutes and can occur either every month or every other month — your choice.
All sessions are done within your Akashic Records and we will connect via Zoom.
Personal Intention
All new advanced courses I offer as in-person courses to Intensive students. Plus, there are advanced courses I only do in-person because of the serious nature of the content. (ex. Healing Techniques in the Akashic Records, etc.) Also because there are techniques and protocols which can't be taught via a book or. a video. These courses are only available to students in the Akashic Records Intensive.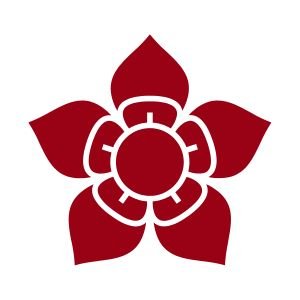 Personalized Guidance
This Intensive adapts to you and your journey. I have a general outline of topics to explore including outdated habits and patterns, the presence and effects of residual trauma, roadblocks on all levels, and the insidious shadow of expectation, blame, fear, and judgment.
Plus the work includes all levels body, mind, heart, and soul, this life or beyond, multi-dimensional or inter-dimensional, ancestral and multi-generational.
The adaptation follows your personal intention and suggestions from your Akashic Records.
Accountability
Doing your work is not an easy path. There will be confusion, seemingly good reasons to continue denying or ignoring. Pressure within and around you to judge yourself and give up.
I have no problem holding you accountable to your stated intention and to your process. Each session you will decide next steps, objectives, and directions to explore and research. When we get together, I will go through these choices and check-in on where you are.
Know I believe the purpose of accountability isn't perfect completion. Instead the intention is to expand awareness of your process and what you learn as you follow and experience the path of your intention.
---
How do I know if this Intensive is the Right Path for Me?
To get to clarity, it helps to have a guiding light illuminating your truth so you feel confidence in your choice.
Receiving an Akashic Record Reading can be a source of light, revealing what you can't imagine and what you know instinctively is true.
If you both challenge yourself to deal with ambiguity and look for support to make sure you are grounded and not going crazy, then the commitment of this Intensive can be the path of clarity and truth.
Often it's not enough to read a book to get to the deeper layers.
You know you need more. Guidance when you hit a rough patch. Support when resistance rears its snarky head.
You want to work with me in-person.
You are ready to tear down your wall of inner resistance to trust, truth, and the best of your being and becoming.
You love a challenge.
If anything I've described rings true for you, then you will probably find committing to the personal work of this Intensive is for you.
I won't hold your hand and create more dissonance.
Instead, I hold sacred space for you to discover your power within and figure out how to live your life from this strength.
I will walk with you as guide willing to witness your process and make suggestions for you to trust yourself, find personal truth, and explore the amazing world we all share.
---
Know you are in powerful, supportive hands!
I am here to provide you the sacred space you need to shift and expand at all levels of your life.
I have been working within the field of spiritual consciousness for over 25 years, teaching for at least 20, and I have instructed thousands of students around the world. My paths of innovation are the deep concepts of personal power and the Akashic Records as the soul's spiritual practice.
I'm really good at getting to the real, the raw, and the tough parts of life. I'm also really good at explaining what seems complex and difficult in easy-to-understand concepts without losing either the depth or the authenticity of the challenge or the joy.
Many have found the deep connection I offer to activate powerful personal growth within even if you aren't exactly sure at first where you are headed, or what within needs to go.
My life's work is to be your guide as you shift and expand, finding the clarity you seek to feel free to be yourself in all aspects of your life.
If you would like to meet me before committing to this One-on-One intensive, please make a free 15-minute appointment with me!
During these challenging times, of "essential and non-essential work" one is confronted with what truly is essential.

The work that Cheryl is providing during these times is, with out any doubt, essential. Times are challenging, our world is shifting rapidly, and nothing is as it appears on the surface.

Cheryl, time and again succeeds in providing a piercing perspective, in a language of truth that arrives at the heart of your situation.

I've been working with Cheryl now for 4 years and every experience offers invaluable wisdom for what I'm presently confronting.

CN, Delaware
REGISTRATION
To join the One-on-One Records Intensive, you must complete the application below.
The One-on-One Intensive is a monthly membership program. This means you pay a monthly subscription fee for as long as you are studying with me. You are not paying for a set number of courses or over a pre-determined amount of time. You are paying for monthly access. You may cancel at any time with a 30-day notice.
The One-on-One Intensive uses Name-Your-Price pricing to open the doors to all people around the world within all ages and all economic situations.
In this Intensive you have the choice of either 30-minute or 60-minute sessions. You also have the choice of meeting every month or every other month.
Additionally there is a standard suggested monthly fee of $299 a month for the every month, 60-minute option. Here's a table to give you an idea of the Name-Your-Price monthly ranges:
| Session Time | Standard | Supporter | Community | Global | With 75% discount |
| --- | --- | --- | --- | --- | --- |
| 30-minutes every other month | $99/month | $125/month | $75/month | $40/month | $25/month |
| 30-minutes every month | $199/month | $250/month | $150/month | $80/month | $50/month |
| 60-minutes every other month | $149/month | $185/month | $112/month | $60/month | $37/month |
| 60-minutes every month | $299/month | $375/month | $225/month | $120/month | $75/month |
| | | | | | |
I know this looks a bit complicated — however, this is meant to give you an idea of the range of Name-Your-Price. The Global level is the low end of the range and Supporter is the high end.
Additionally, the One-on-One Intensive can be added to either the Akashic Records Intensive or the Personal Power Intensive. When added-on, there is a 75% discount on the One-on-One Intensive monthly payment. Students like to do this to work privately with me about their learning and progress in either learning program. Plus, I will include working in the Akashic Records with me if you make this request.
After you submit your application, I will send an email confirming receipt of your application and will include a scheduling link for a 15-minute conversation about your application and whether or not we are a good fit.
You must be at least 18 years old, are open to learning new ideas, and feel you can receive feedback from me when necessary.
One-on-One Intensive Application
After completing this application you will receive a link to use to schedule a no-charge 15-minute appointment with me. We will discuss your interests, I'll answer questions, and we will see if we are a good fit. Assuming the answer is yes, I will get you set up with a personalized plan for your Intensive.
"*" indicates required fields